PREPARATION / PRESERVATIVE PRODUCTS
Tim-Bor : Preservative for protection and treatment of wood (Borate Concentrate)
CPR: Log Cleaner & Brightener
ColorFast: PreStain base coat. Compatible with oil base or water base stains.
Bug Juice: Insecticide; add to any oil or latex-based paint, stain, or sealant.

Bee Gone: Insecticide Concentrate; mix in in water, apply to wooden structural surfaces on residential buildings.  EPA registered.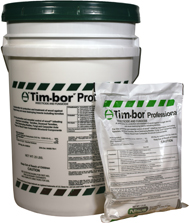 Water-soluble borate powder that is applied as a dust, liquid or foam
Prevents and controls drywood termites, wood decay fungi, carpenter ants, old house borers and powderpost beetles.
Won't discolor or stain wood surfaces
Won't corrode screws, nails & other components used in construction
Virtually odorless
Can be used indoors and outdoors
Manufactured with a concern for the environment
Made in the USA.
| Thumbnails | Products | Price | Variations | Action |
| --- | --- | --- | --- | --- |
| | | | | |
| | | | | |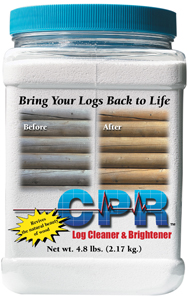 CPR revives the natural beauty of wood. Use it for cleaning logs, siding, fences and decks and preparation for staining.
It will clean and brighten logs that have become gray or dirty from exposure to weather and UV rays.
Two Ways To Mix:
1. Cleaner Strength For less severe discoloration and surface cleaning - Mix half of the container (1/4 gal.) thoroughly with 4 gallons of clean water.
2. Brightening Strength For aggressive cleaning - Mix the entire container (1/2 gal.) with 4 gallons of clean water.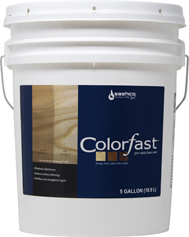 Colorfast evens out wood porosity, creating a smoother surface for stain application. and preventing over-absorption and a too-dark color.
Prevents over-absorption and a too-dark color.
After staining, the lignin stabilizers prevent the wood underneath from getting sunburned, leaving the stain or clear coat applied on top looking the same year after year.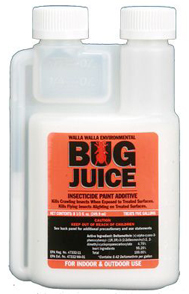 Bug Juice Stain Additive is an odorless insecticide is a contact pesticide that begins to work after an insect makes contact with the treated finish.
Use on interior and exterior surfaces, including kitchens and pantries.
Designed to eliminate crawling and flying insects ranging from ants to mosquitoes and cockroaches to silverfish.
Maintenance: Hose off the treated surface with water twice a year. This provides a clean surface for insects to land on.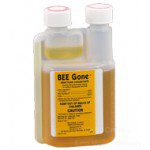 BEE Gone® may be used to control insect pests outdoors as a perimeter treatment around residential buildings.
May also be used to control home-invading insects as a residual spray on outside surfaces, such as walks, garbage areas, window frames, doorways, porches, and patios.
Osborn Brushes, Caulk & Chink guns, Bulk Applicator and Follow Plate, Buffy System.